President's Message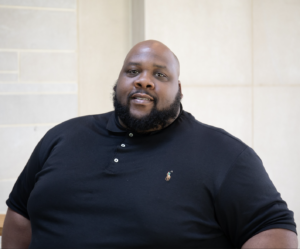 Greetings!
Welcome to the site of the Super Keen, Supreme Kings of Sigma Kappa Lambda (SKL) Chapter of Alpha Phi Alpha Fraternity, Inc., the 952nd key of the House of Alpha, seated in Bloomington, Indiana. This year, the chapter will celebrate 4 years of service to Bloomington, and surrounding counties. Since our charter in 2017, the chapter has become the home of dedicated men of Alpha, representative of Brothers across all regions. These men have given their time, talents, and treasure to aid in the uplift of our neighboring communities. We work diligently through our National Programs to further educational and social needs of our youth, to support our senior brothers, and to stay in the fight for political rights of our community.
Within the short time of SKL's existence, we have been represented in leadership positions at all levels within our beloved fraternity. Brothers from our chapter have served as Area Directors, District Directors, Midwestern Region Directors, and General Organization Committees. The doors of our chapter are always open to brothers looking to come back home. A very great blend of newly minted to more seasoned brothers will surely enhance your experience in SKL. We continue to increase our productivity among the Bloomington and Indiana University Bloomington (IUB) communities. Brothers vary from Staff and Faculty of IUB, Graduate Students across various disciplines, and employees of companies in the state of Indiana.  
I welcome interested men of integrity, high scholastic standards, and service to help us further our commitment to providing service and advocacy for our communities.  The house is only as strong as our foundation and is only as strong as our covering. If you have any interest in knowing more about our fraternity or our chapter, please do not hesitate to contact me or any brothers listed in the about the brotherhood section.
Always Fraternal,
Bro. James Sanders – President
Sigma Kappa Lambda Chapter of Alpha Phi Alpha Fraternity, Inc.